CLD's primary focus is on commercial mortgage loans over $1 Million. By focusing on small, mid, and large balance commercial real estate loans, CLD Financial provides the most comprehensive commercial financing solutions for apartment loans, conduit loans, and commercial loans from $1 Million to $1 Billion.
Multifamily Loans
CLD Financial specializes in financing multifamily housing properties, including conventional, mixed-use, seniors, student, affordable, and manufactured community housing properties.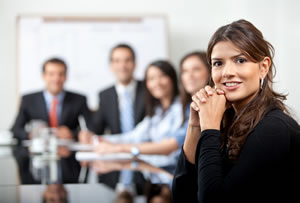 Providing commercial loans nationwide.
Commercial Loans
CLD Financial provides commercial real estate loans for both owner-occupied and investor properties, including traditional and non-traditional property types. CLD Financial offers clients up to 90% commercial financing, 30 year fixed-rate terms, and unlimited cash out options.
Conduit Loans
For borrowers seeking the lowest permanent fixed-rate pricing, CLD Financial provides conduit loans for most income producing commercial properties, including hotel, office, industrial, warehouse, self storage, retail, and mobile home park properties.
Small Balance Loans
CLD Financial offers many options for commercial real estate small balance mortgages. We take great pride on every single of our product lines regardless of the loan amount. CLD Financial currently offers a 90% and (100% in selected areas) for small balance owner occupied properties.
Commercial Mortgage Loan Origination and Servicing
Unlike other commercial mortgage banks, commercial lenders, and apartment lenders, CLD Financial does not service its originations, rather closes and releases the servicing rights to a predefined purchaser and servicing agent. This allows CLD Financial to maintain focus on its core competencies - new loan originations, quality customer service, and product development. The transition is seamless to the customer, and allows Commercial Loan Direct to maintain a low cost structure, passing on the savings to its borrowers in the form of lower loan fees and industry low rate commercial real estate loans.