CLD Financial is an independent, privately held commercial mortgage banking firm that provides commercial real estate loans and apartment mortgages in the Continental United States. CLD Financial has partnered with Fannie Mae, Freddie Mac, FHA (HUD), REITs, insurance companies, select banks, hedge funds and institutional investors to offer you a wide array of lending products. CLD Financial transacts millions of dollars in new commercial mortgage loan requests monthly. CLD Financial has grown into a leading originator of commercial debt by combining its extensive experience and knowledge in the underwriting, processing, and closing of commercial mortgage loans, with an unrivaled internet-based originating and marketing platform. CLD Financial's distribution channels include over 300 affiliates and over 100 commercial real estate professionals nationwide.
CLD Financial is a member of the Georgia Lenders Quality Circle, the Georgia Mortgage Bankers Association, and is ranked with an A by the BBB (Better Business Bureau.)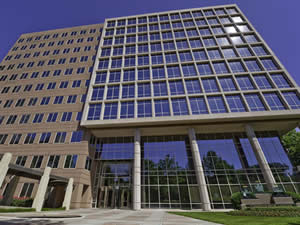 CLD Financial's office
Commercial Mortgage Loan Programs
CLD Financial's primary focus is on commercial mortgage loans over $1 Million. By targeting small, mid, and large balance commercial real estate loans, CLD Financial provides the most comprehensive commercial financing solutions for apartment mortgages, conduit loans, and commercial loans from $1 million to $1 billion per execution.
Commercial Mortgage Loan Origination and Servicing
Unlike other commercial mortgage banks, commercial lenders, and apartment lenders, CLD Financial does not service its originations, but rather closes and releases the servicing rights to a predefined purchaser and servicing agent. This allows CLD Financial to maintain focus on its core competencies - new loan originations, quality customer service, and product development. The transition is seamless to the customer, and allows CLD to maintain a low cost structure, passing the savings on to its borrowers in the form of lower loan fees and interest rates.
Hours of Operation
Our regular business hours are Monday-Friday from 9AM to 7PM EST.
- New Year's Day

- Martin Luther King's Birthday

- President's Day

- National Memorial Day

- Independence Day

- Labor Day

- Veteran's Day

- Thanksgiving Day

- Friday after Thanksgiving

- Christmas Eve

- Christmas Day